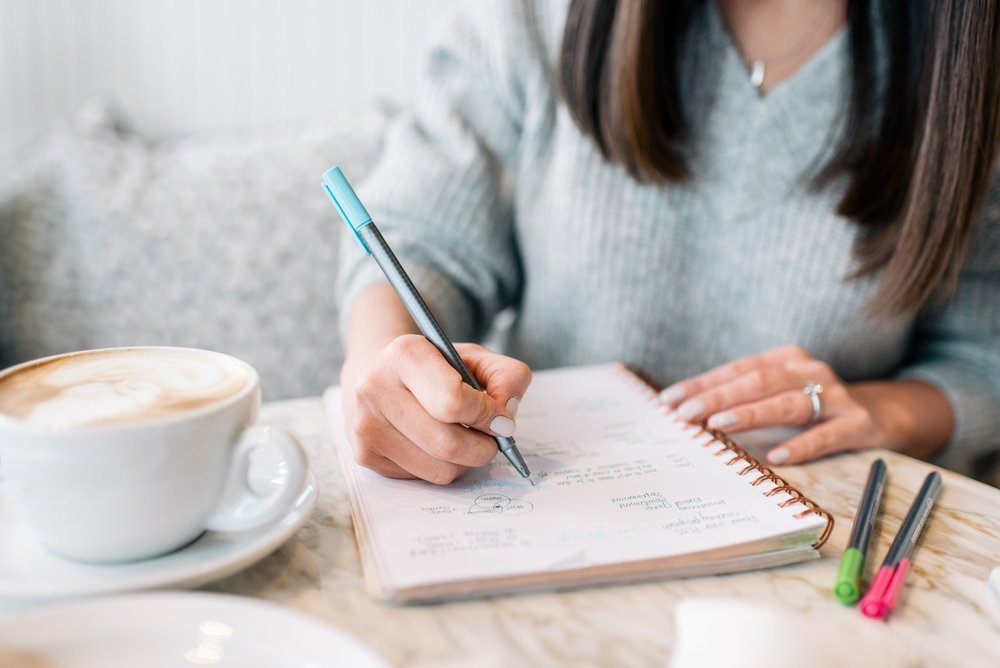 Things to Do on Sunday for a More Productive Week
Think of Sunday as the First Day of the Week
Most people think of Sunday as the last day to relax before heading back to work or school. Instead, think of Sunday as the first chance to prepare yourself for the week's tasks. Monday mornings will feel WAY less dreadful and less overwhelming because you've already got yourself into the mindset. I do just about everything I can on Sundays to make sure that the rest of the week will be smooth sailing.
Clean Out Your Email Inbox
If you work a typical 9-5 job, chances are most of the emails you receive Friday night through Sunday are personal and junk mail as opposed to work emails. I like to clean those out on Sunday night so I can sit down Monday morning and only have to deal with new work emails. It helps me jump into work a lot faster when I'm not having to filter through junk emails. Plus I have a lot more patience on Sunday evening than I do on Monday morning when I'm tired and slightly annoyed about the weekend already being over!
Write a To-Do List For the Week
When it comes to having a more productive week, this is where it's at. Seriously. Having these tasks laid out before the week starts will allow you to jump right into them Monday morning. I'm definitely a pen and paper kinda girl when it comes to keeping track of my to-do's. Because of this, I LOVE the notepads in this Etsy shop. There daily planners, weekly planners, meal planners, and just about anything else that might help make your week more productive!
Clean Your Desk
If you work from home, clean your desk off on Sunday so you start the week with a clean desk. Put anything you'll need for Monday's projects front and center. If you don't work from home, this is something best done Friday afternoon before you leave for the weekend. I do this every Friday afternoon and it seriously takes me no more than 5-10 minutes. Clutter stresses me the heck out and having a clean desk does wonders for my productivity on Monday morning.
Schedule Social Media For the Week
This one obviously isn't applicable to everyone, but I know I have a lot of bloggers and side hustlers reading this blog! I like to do almost all of my social media posts for Pinterest, Instagram, Facebook, and Twitter on Sunday so I don't have to think about it during the week. It really doesn't take me that long (less than an hour) and it saves me a TON of time the rest of the week. Plus, even when I have it on my to-do list, things always seem to fall through the cracks and I find that I forget to get some posts up if I don't do it ahead of time.
Clean the House
There's nothing worse than starting the work week with a messy house! I always have a more productive week when it starts with a clean house. Monday evenings after work are pretty much the last time I want to come home and wash dishes, do laundry, etc., so these are ALWAYS on my list of things to do on Sunday. Plus, as someone who tends to get a bit of anxiety about clutter, I get super anxious coming home from work to a messy house. I definitely prefer to get it out of the way on the weekend!
Meal Plan and Meal Prep
Sundays are typically the day I do my grocery shopping. Before I do that, I write a meal plan. I write down what I'll have for breakfast, lunch, and dinner each day, as well as a few snacks to have in the kitchen. I find that I tend to spend a lot less on groceries and waste a lot less of the food if I'm planning my meals ahead of time and buying things I know how and when I'll be using. I also really don't enjoy cooking so anything I can prep ahead of time and in bulk is definitely something I take advantage of!
My go-to for meal planning is is the meal planning notepads on Etsy! They're super minimalist, which makes it easy to focus on the task at hand. Don't forget the grocery list notepad too!
Before You Go
I'm sure plenty of you are not super excited about the idea of using Sunday (aka the LAST day to enjoy the weekend) to do productive stuff for the week. Trust me, I for SURE have those weekends where I lay and do a whole lot of nothing on Sundays. But like clockwork, I ALWAYS regret it Monday morning when my week is not starting out on the right food. Just tackling this short list of things to do on Sunday makes a big difference.
Tackling these tasks definitely will not take you all day, so I promise you can do all seven without having to sacrifice your relaxing Sunday!
I also LOVE hearing all of your productivity tips (I get some seriously amazing ideas from you all) so make sure to leave a comment and share your BEST tip for starting the week off super productive!