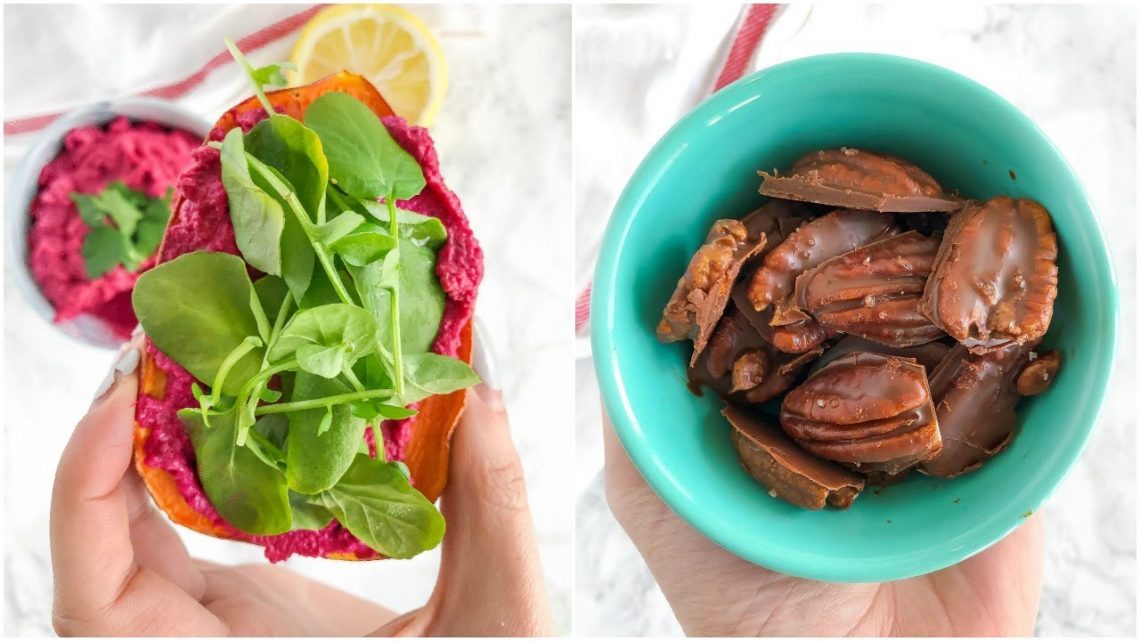 Healthy Snacks You NEED To Try! | vegan, paleo, whole 30

Healthy snacks you need to try that are vegan and whole 30. These healthy snack ideas are quick to make too! HEALTHY SNACKS PLAYLIST: http://bit.ly/healthysnacksplaylist
——————————————————————————————————
SUBSCRIBE to my channel! New Videos Every Week: http://www.youtube.com/channel/UCkt9N…
TALK TO ME ♡
INSTAGRAM: http://instagram.com/keepupwithliv
TWITTER: https://twitter.com/keepupwithliv
SNAPCHAT: keepupwithliv
FACEBOOK: keepupwithliv
PINTEREST: https://www.pinterest.com/keepupwithliv
BLOG: https://www.welloro.com
GET $5 OFF YOUR iherb ORDER USING THE CODE "QLP983" http://www.iherb.com?rcode=QLP983
MOON JUICE COUPON CODE: GET 20% OFF http://fbuy.me/e3G8v
HUM NUTRITION: GET $10 OFF WTH CODE 1239DB
LUCKY VITAMIN: $5 off with code 5OFFU http://refer.luckyvitamin.com/s/klddm
FOUR SIGMATIC: use code "keepupwithliv" https://us.foursigmatic.com
SQUARE ORGANICS: use code "keepupwithliv" https://www.squareorganics.com
NATURAMARKET: https://naturamarket.ca/keepupwithliv?acc=83
——————————————————————————————————
Hey everyone! In today's video I am showing you some healthy snacks that are easy, quick, paleo, whole 30, gluten free, dairy free and vegan (if you use maple syrup instead of honey). They are all quick healthy snacks to make and taste delicious! they are also healthy recipes or snacks for weight loss! #healthysnacks #snackideas
Avocado and crackers
half avocado
1 serving of paleo crackers, I like Simple Mills https://amzn.to/2VWF6E9
Berry Nut Butter Bowl
1/2 cup blueberries
1 tsp almond butter https://amzn.to/2VXEePH
approx 2 tbsp or a small handful grain free granola (recipe here: https://www.youtube.com/watch?v=PcITBfrrdGs&t=86s)
Beet "hummus"
1 cup cauliflower, steamed
1/2 cup beets, steamed
2 tbsp tahini https://amzn.to/2ARZUUp
2 cloves garlic
juice of half a lemon
Sweet potato toasts
slice 1/4 inch thick
400F for 20 minutes
then store in fridge or freeze.
Shishito peppers
1 bag peppers
1 tbsp avocado oil https://amzn.to/2Mckza4
pinch sea salt or himalayan salt
400F for 5-7 minutes
Chocolate Pecans
– 3 tbsp cacao
– 2 tbsp coconut oil, melted
– can add 1 tsp maple syrup if you want it a little sweet!
1/3 cup pecans
Chill 15 minutes or until choclate hardens
Protein bites
1/2 cup almond flour https://amzn.to/2RMx0Pi
2 tbsp ground flax https://amzn.to/2DeCkTu
1 tbsp nut butter
1 scoop protein powder
1 tsp cacao honey, or regular, or maple syrup https://amzn.to/2MgJQ2R
Blender I use (BIG FAV): http://amzn.to/2uhpEYj
My fav items: https://www.amazon.com/shop/keepupwithliv
———————————————————————
DISCLAIMER: all opinions are my own and I am not affiliated with any of the brands 🙂
The views expressed on this site are the author's own and are provided for informational purposes only. The author makes no warranties about the suitability of any product or treatment referenced or reviewed here for any person other than herself and any reliance placed on these reviews or references by you is done so solely at your own risk. Nothing on this site shall be construed as providing medical or other such advice and you are always advised to seek the advice of a suitable professional should you have any such concerns.
****IF YOU ARE A COMPANY AND WOULD LIKE TO CONTACT ME PLEASE EMAIL ME!
BUSINESS INQUIRIES: keepupwithliv19@gmail.com
Read more about this at: youtube.com