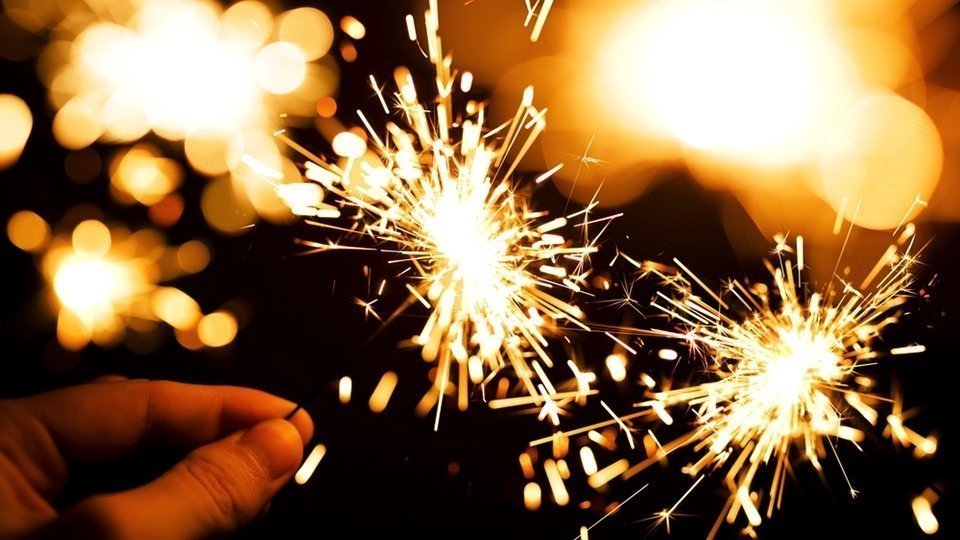 How to Accomplish Every Goal You Set This Year
Have you made your New Year's resolution yet? Likely not—and you probably shouldn't, considering most experts recommend against it. Why? Most people set a grandiose goal that is nearly impossible to meet. This makes it easy to fail or feel disappointed and discouraged. Instead, setting aspirations for yourself—in your career, in fitness, or in your relationships—is more effective during autumn.
As psychologist Yvonne Thomas, Ph.D., explains, as the leaves fall, so does your opportunity to evaluate not only how far you've come but also what strides you can make to move forward. "Fall can represent transition, making changes, and being more productive. Summer is over. Carefree time off and vacations give way to work and school where people get more focused and serious again," she explains. "Because of this, fall can be an important time of year that people are more committed to resetting or setting goals and following through on them."
Here, the essential guide to making goals for fall—and finishing off the final quarter of the year happily and healthily.
Write down your goal—and get detailed.
Thomas explains that psychologically, it is more impactful to write or type out the goal you want to achieve rather than merely thinking about it. The act of writing it ingrains the dedication into your brain and processes. This makes it more likely you'll meet whatever benchmark you set for yourself. "Writing all this down is very effective in making a concrete commitment to the goal and the steps entailed in achieving it," she says. If you want to lose ten pounds or be able to lift ten additional pounds with ease, don't just scribble it down and hope for the best. As Thomas notes, the more in-depth, the better. When you take the time to understand what you want, why you want it, and what it'll take to get there, you'll feel more passionate about the process.
Be realistic and set steps.
Physical therapist Lauren Lobert, D.P.T., O.M.P.T., C.S.C.S., says too often, people aren't realistic or pragmatic about the steps it takes to arrive at their goal. The first and most important move is to ensure you can actually work toward what you're hoping to accomplish. "Be sure to set goals that are small enough to be achievable, but big enough to allow you to make progress. Make small, doable goals that will keep you on track toward your end goal," she explains.
To stay on track, Lobert suggests outlining each individual stride you master. When you can see the outline ahead of you, you won't feel as overwhelmed to begin. Not only are micro-graduations more digestible, but they allow you to "check off" as you proceed. This is beneficial for your psyche. "Mapping steps reminds you of all the things you are doing to reach your goal, which can often feel far away. [You may feel] like you're not making progress at all," Lobert says. "By creating a road map to your final goal, paved with smaller goals along the way, you set yourself up for success."
Focus on what you know you can do.
Much like having manageable expectations, it can be advantageous to use the fall as a time to consider what has gone well for you in the past. Maybe you've tried to go down a pant size before, or you've shaved time off your pace per mile. You've learned what you're capable of from those experiences. That's information to take to heart as you look forward, according to certified personal trainer Jill McKay. Though new ideas are welcome, you may feel more confident when you think about what you know you can achieve.
"Mindset is a huge factor in setting successful and achievable goals. So, I suggest setting goals you know you can achieve. If you can't make time to work out six days a week but can commit to three days a week, make your plan for three days a week so you know you can stick to it," McKay explains. "If you have an overall goal of losing 30 pounds, start with a goal of losing five pounds. Then work on the next five, and so on." This approach helps you stay the course without getting too distracted by fumbles here and there.
Don't expect immediate results, and take it easy.
You know the saying: Anything worth having doesn't come easy. Regardless of whether you're thinking about finding the love of your life or developing a crush on exercise, Thomas says change is a work in progress. To be prosperous, you have to understand it takes time to build. "Be patient, and positively reinforce the progress you are making through self-praise and rewards that are healthy," she suggests. Mentally, it's also vital to practice forgiveness if you fall off the bandwagon on your way to the finish line. "Even if you regress, pick yourself up. Go back to the step you were at. Get the emotional support from family or friends to bolster you getting back and staying on track," Thomas advises.